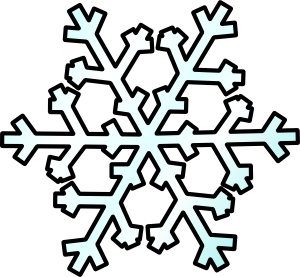 12/19 thru 12/21. Unsettled and potentially hazardous weather is expected over Lake County and neighboring areas from this evening through the weekend. Freezing rain is likely tonight through Friday morning, with icy conditions possible. A mix of rain, freezing rain, sleet, and snow is expected Saturday and Sunday.
Forecast - Today through Friday
Lake County Emergency Management just participated in a conference call with the National Weather Service (NWS), and NWS forecasters expect drizzle or light rain to develop later this afternoon, with patches of freezing rain or sleet possible. Temperatures are forecast to fall slightly overnight, causing the intermittent precipitation to change to freezing drizzle or freezing rain through early Friday afternoon. Ice accumulations are not expected to be substantial enough to cause damage to trees or infrastructure, but slippery conditions may make walking dangerous, particularly on elevated surfaces like porches and stairs.
Forecast - Saturday and Sunday
A more significant storm system will move through the central United States over the weekend, bringing abundant moisture to a large part of the country. Forecasters with the NWS have expressed concerns about uncertainty in the forecast regarding the type and amount of precipitation that any specific place will receive. Because the exact location of the boundary between the warmer (rainy) part of the storm and the colder (snowy) part of the storm is impossible to forecast, and is expected to be in or near Lake County, it is likely that a mixture of different kinds of precipitation will occur from Saturday afternoon through Sunday morning. Some accumulation of sleet, ice from freezing rain, or snow is possible, with the greatest probability of accumulation early Sunday morning. Temperatures are forecast to fall quickly Sunday afternoon, with low temperatures in the single-digit range Sunday night.
Impacts and Preparedness
Watch for icy conditions, and use caution when walking, particularly on elevated or untreated surfaces. Icy spots are possible on less-traveled roadways. Monitor the evolving weather situation, because relatively small shifts in the track of the storm system for Saturday and Sunday may cause significant changes in the particular weather expected in any given location. Forecast precipitation, including both type and amount, may change over the next few days. Given the uncertain forecast, be prepared for the range of possible weather, including heavy snow, freezing rain, or even local flash flooding.
More Information: The National Weather Service provides the most-current weather information via their website at http://www.weather.gov/Chicago. The Lake County Division of Transportations' PASSAGE system (http://www.LakeCountyPassage.com) is the best source for current traffic information for Lake County.
Lake County will continue to monitor this evolving weather situation.
source: Diana O'Kelley 12/19/2013 newsletter