from noon until 9:00pm Tuesday February 26th, 2013.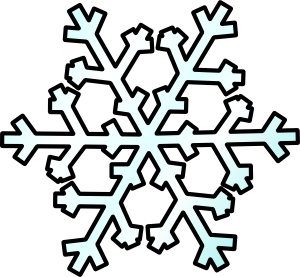 Lake County is facing another round of winter weather Tuesday and Tuesday evening. There is currently a National Weather Service (NWS) Winter Storm Watch for Lake County from noon until 9:00 p.m. on Tuesday, but our partners at the NWS have also expressed low confidence in the forecast, particularly in regard to snow amounts. The most recent forecast calls for from 3-5 inches of heavy, wet snow to fall tomorrow, primarily during the afternoon and early evening hours. Due to the ground temperatures forecast to be at or above freezing, layers of warmer air wrapping into the storm system, and the possibility of convective bands within the storm, forecast models for Lake County range from more than eight inches of snow down to a mixture of rain and very wet snow with perhaps an inch or two of accumulation.
Precipitation is expected to begin over Lake County mid-morning Tuesday, perhaps as snow or as a mix of rain and snow. During the afternoon and early evening the precipitation is expected to be at its most intense, and because of dynamic cooling, that is the time when the precipitation is most likely to be snow. The storm will also bring strong winds from the east and northeast to Lake County, which could compound the impacts of any snow that does fall, particularly in terms of reduced visibility, which may create challenges during the afternoon and evening commute. 
Because of low-confidence in the forecast, stakeholders should pay attention to forecast updates from usual weather information sources. Detailed weather information for a specific community can always be found at the NWS website http://www.weather.gov/Chicago, by clicking on the appropriate location on the map or by providing the ZIP code for the community in the search box toward the upper left corner of the web page.
The most up-to-date travel and roadway information is available from the Lake County Division of Transportation PASSAGE system, available on-line at http://www.lakecountypassage.com, through highway advisory radio at 1610 AM, or via the free I-Phone and Android smart-phone applications.
Below is a slightly-edited excerpt from this afternoon's "Forecast Discussion" from the Chicago office of the National Weather Service. We replaced some forecast acronyms and terminology with their respective complete meaning.
+++
[Excerpt from NWS CHICAGO FORECAST DISCUSSION Monday, 2/25/2013, 2:54 p.m., edited for readability by Kent McKenzie]
One of the biggest potential complications with respect to snowfall accumulation lies with the low level thermal profile. As alluded to in previous discussions, the models do an absolutely horrendous job in handling boundary layer temperatures when there is snow cover... or worse yet when the model THINKS there is snow cover that is not really there. After back-to-back days of blowing away guidance temperatures, a huge dent has been made on the snow pack, with virtually no snow cover left in Indiana and very little (other than piles) from Chicago to Peru southeastward. Models are still indicating snow cover in this area, and responding by producing an unrealistic thermal gradient at the edge of the model-perceived snow cover over southern Illinois and Indiana Tuesday. We strongly suspect that temperatures will get much warmer than those suggested by the models... and have raised the forecast high temperatures some to compensate.
Once precipitation begins Tuesday, we expect the surface temperatures to drop some... but with wet-bulb temperatures forecast to be near if not just a bit over freezing, we are thinking that many areas could see the bulk of the precipitation fall with surface temperatures at or above freezing. This would dramatically reduce snow accumulations... especially on roadways... and raises substantial doubts about going snowfall forecasts and any potential to reach warning criteria. Given the precipitation will be largely occurring during the daytime, battling above-freezing temperatures, and the increasingly high late February sun angle... the potential exists for a tremendous amount of melting to occur greatly limiting snow accumulation potential. In order for snow accumulations to reach the going forecast for the watch area (3-6"), it would almost certainly require convective if now thundersnow. Given that there is some potential for this to occur, we felt the course of least regret was to let the Winter Storm Watch and going snow forecast ride... however, the most likely scenario is increasingly looking like a borderline advisory snowfall at worst. If convective snowfall doesn't occur then it would not be difficult to envision a scenario with snow accumulations less than 3" over most of the watch area, with very low snow-to-liquid ratios and a lot of melting.
Clearly, this is an exceedingly low-confidence forecast... which is almost always the case with spring snow storms and in all likelihood this is going to turn into a scenario where we won't have a truly good handle on the forecast until we get into the "nowcast" time range tomorrow morning.
+++
Lake County Departments and Agencies will continue to monitor this evolving weather situation. Lake County Emergency Management (LCEMA) is prepared to help partner units of local government through resource coordination and information updates as needed. As always, LCEMA staff can be reached at 847-377-7100 during normal business hours.
Kent
C. Kent McKenzie, CEM®  Emergency Management Coordinator  Lake County Illinois EMA     Office 847-377-7100