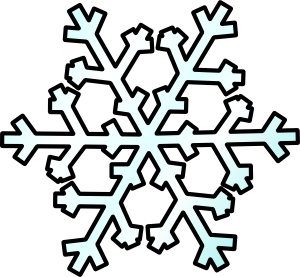 for Lake County, between Thursday Feb 21 9:00pm and Friday Feb 22 6:00pm, where 3 to 5 inches of snow are expected across Chicagoland between both days. Details follow...
Lake County IL Winter Weather Advisory                               
Thursday, February 21, 2013 08:20 a.m.
Emergency Management Partner Update
Lake County and much of the central United States will be impacted by a large storm system over the next two days. In Lake County, light snow is expected to begin this evening, with snow increasing in intensity and perhaps a few hours of snowfall rates of up to an inch an hour, before tapering off and changing to light freezing drizzle Friday morning. General snowfall amounts of three to five inches are expected across the Chicagoland area, and while there may be local variations in total snowfall, there has been consistency between the various weather models and forecasters are confident in the overall forecast. There is also a possibility of some light lake-effect snow during the day today, and although no significant accumulation is expected, there may be periods of some reduced visibility, particularly nearer to the Lake Michigan shoreline. The National Weather Service has issued a Winter Weather Advisory which will be in effect from 9:00 p.m. tonight through 6:00 p.m. Friday evening.
Impacts: Snow, light at first, beginning between 7:00 and 9:00 p.m., increasing into the early morning hours before tapering off and eventually switching to light freezing drizzle. Snow accumulation of 3 to 5 inches, and light glazing of ice, particularly on elevated porches, stairways, sidewalks, and bridges. Strong gusty winds overnight may cause some blowing of snow. Pedestrians and motorists should anticipate the possibility of hazardous conditions, particularly Friday morning.
Protective actions: People should allow extra time for travel Friday morning. Motorists should make sure their vehicles are appropriately prepared for winter weather, including keeping the fuel tank full, having a winter emergency kit with blankets and food, and having a fully-charged cell phone and car-charger with them when they travel.
Additional information: Lake County PASSAGE - http://www.lakecountypassage.com - is the best source for current travel information across Lake County. The National Weather Service has continuously-updated forecast information available on their Chicago Area website at http://www.weather.gov/Chicago.
Below is the text of the Winter Weather Advisory from the National Weather Service.
+++
...WINTER WEATHER ADVISORY REMAINS IN EFFECT FROM 9 PM THIS
EVENING TO 6 PM CST FRIDAY...
* TIMING...SNOW IS EXPECTED TO DEVELOP THURSDAY EVENING AND
  CONTINUE INTO FRIDAY. THE SNOW WILL CHANCE OVER TO AND POSSIBLY
  MIX WITH LIGHT FREEZING DRIZZLE FRIDAY MORNING.
* MAIN IMPACT...STORM TOTAL SNOWFALL AMOUNTS OF 3 TO 5 INCHES
  ARE EXPECTED. ICE ACCUMULATIONS WILL BE LESS THAN A TENTH OF
  AN INCH.
* OTHER IMPACTS...A PERIOD OF HEAVY SNOW WITH SNOW FALL RATES OF
  ONE INCH PER HOUR IS POSSIBLE LATE THURSDAY EVENING INTO THE
  OVERNIGHT HOURS. EASTERLY WINDS GUSTING TO 25 TO 30 MPH MAY
  CAUSE BLOWING SNOW AND REDUCED VISIBILITY.
PRECAUTIONARY/PREPAREDNESS ACTIONS...
A WINTER WEATHER ADVISORY MEANS THAT PERIODS OF SNOW...SLEET...OR
FREEZING RAIN WILL CAUSE TRAVEL DIFFICULTIES. BE PREPARED FOR
SLIPPERY ROADS AND LIMITED VISIBILITIES...AND USE CAUTION WHILE
DRIVING.
+++
Lake County Departments and Agencies will continue to monitor this evolving weather situation. Lake County Emergency Management (LCEMA) is prepared to help partner units of local government through resource coordination and information updates as needed. As always, LCEMA staff can be reached at 847-377-7100 during normal business hours.
Kent
C. Kent McKenzie, CEM®   Emergency Management Coordinator   Lake County Illinois EMA